Woodbury County Launches New Website

posted on 1/23/23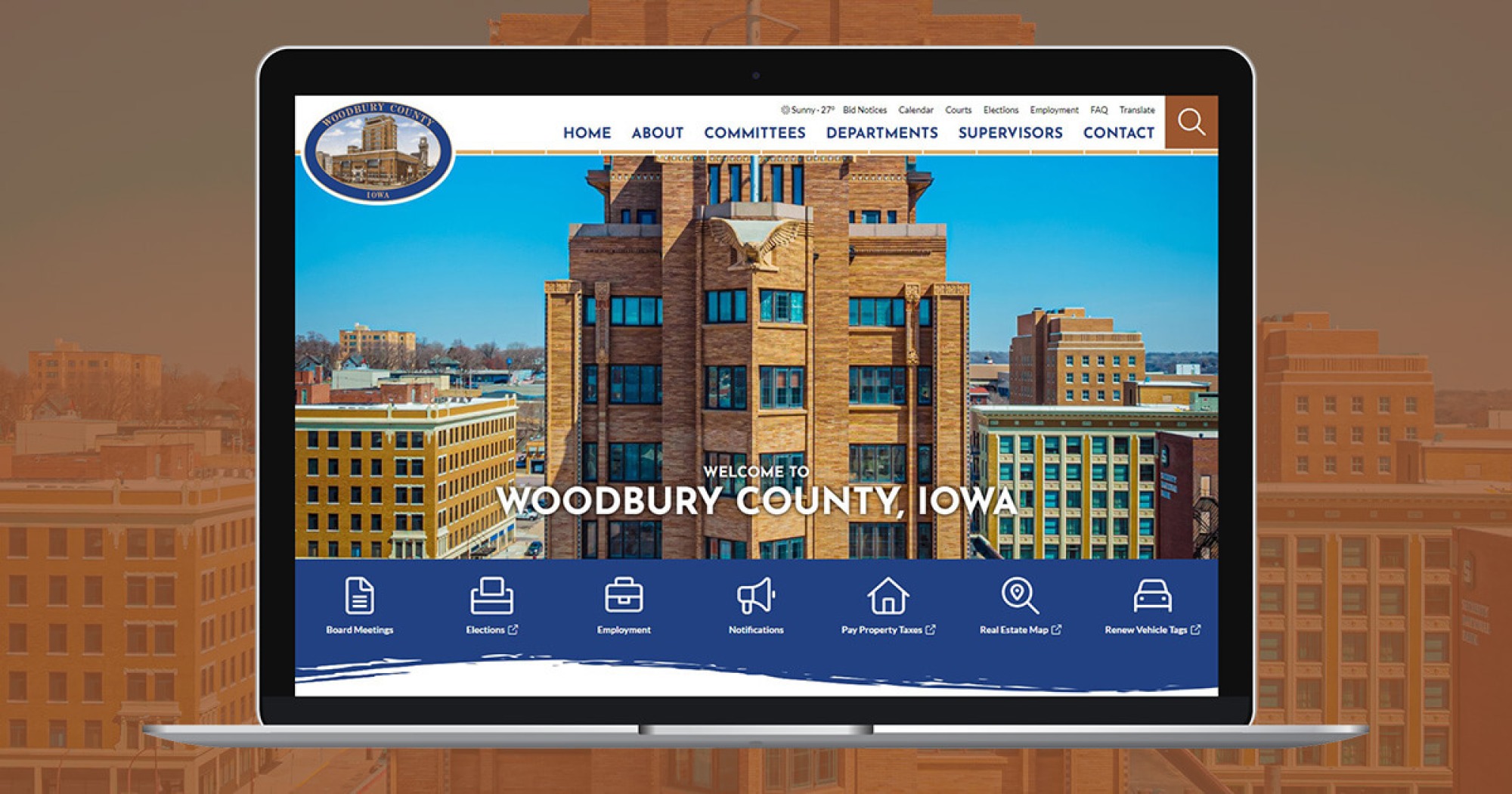 Welcome to Woodbury County's new website!

We're thrilled to launch our new site and share it with the public. The site's new design focuses on user experience and mobile navigation. The site includes several key improvements to assist residents, business owners, and visitors as they browse the website.
Prominent Search

While search was available on the previous website, it was only accessible from the bottom of the homepage. To help website visitors more quickly find what they're looking for, search is now accessible on all pages of the site from the top right-hand corner and works seamlessly on both mobile and desktop devices. The site search will show immediate results based on the search term matching page titles, descriptions, and keywords; FAQs; or our staff directory. Clicking "search" will bring up a full search results page of matches in case the visitor needs to see more results.
Quick Links
The homepage of the website includes seven convenient quick links to popular pages, including Board Meetings, Pay Property Taxes, and Employment. The quick links can be updated as needed throughout the year based on county services and public needs.
News & Events
Below quick links on the homepage, site visitors will find the county's latest news and announcements, including recent job postings and bid notices.
Another featured spot highlights county events, such as upcoming Board of Supervisors meetings and holiday closures. Holiday closures can also be viewed at any time from the website footer under "Courthouse Hours" or from each department's page under "Hours."
Department & Service Directory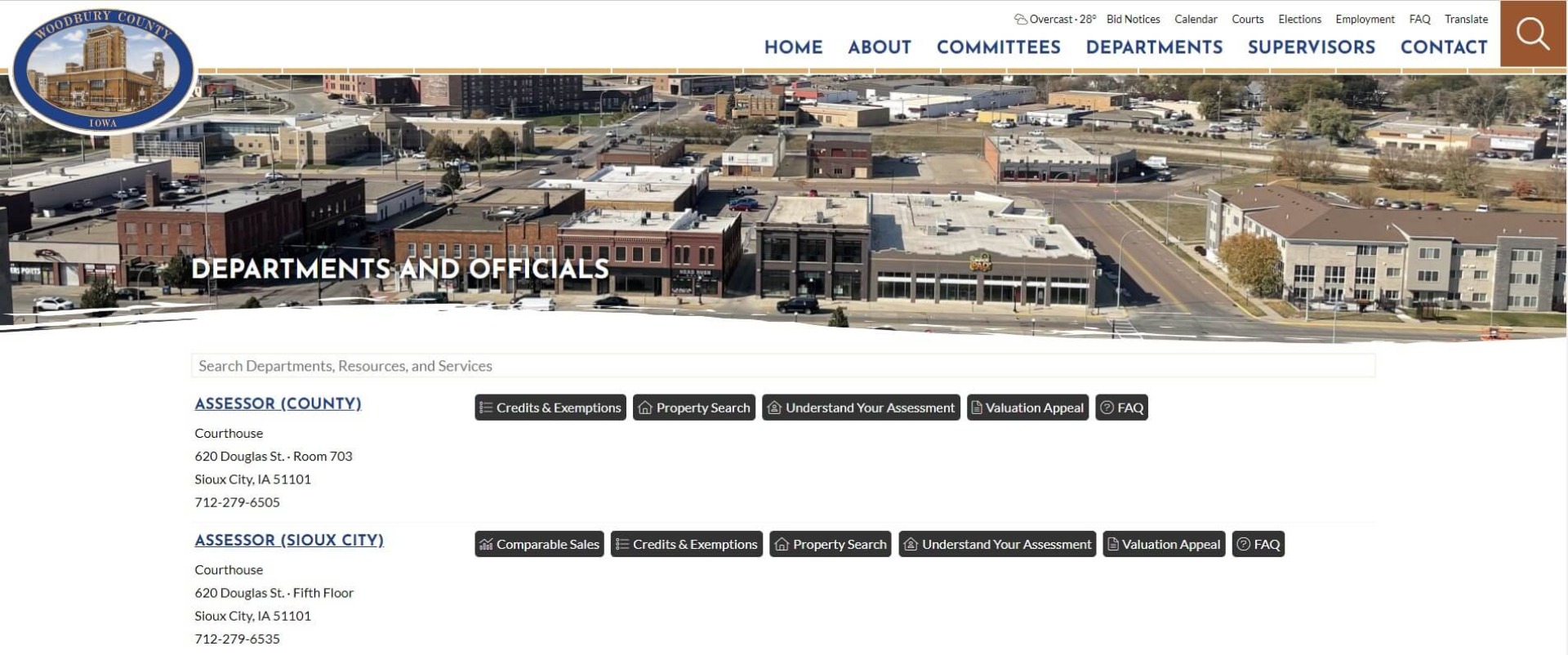 Our department directory has been updated to include a breakdown of services offered by that department to help site visitors quickly navigate to the specific page they need. Contact information for each department is also added in case the user would prefer to contact the department directly by phone. A search feature allows users to quickly search by department or service.
Committees
Our Committees page makes it easier than ever before to find information about each county committee. Users can filter by committee type to narrow down the committee list. Individual committee pages are organized by meetings (and year), members, and searchable committee documents.
Notifications
With the new website also comes a new notifications feature. Those interested can subscribe to email updates from the county for topics of their choosing, including when county alerts, bid notices, jobs, news, and Board of Supervisors agendas and minutes are posted. Users can unsubscribe at any time.
Frequently Asked Questions
A new FAQ section gives our departments the ability to give the public answers to their most common questions in the hopes of saving our residents and visitors some time. Access FAQs on each department page or search through all department questions and answers on our main FAQ page.
---
We encourage you to take a look and explore our new website. The site was created to give our website visitors a more user-friendly experience and to make it easier to communicate with our staff and access services online. If you have any questions, please contact us.